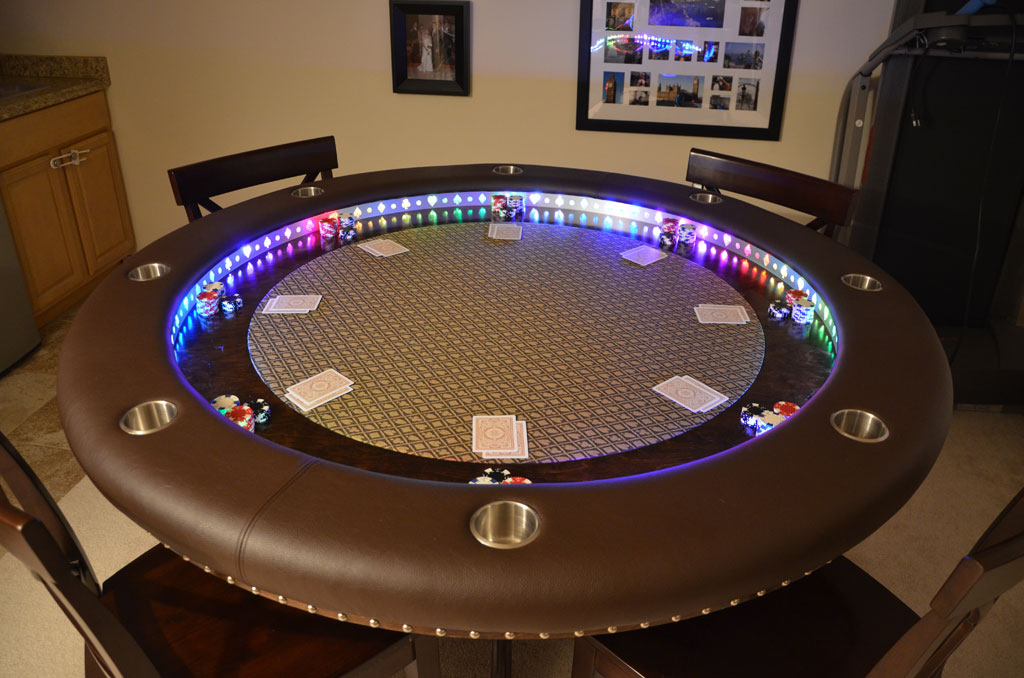 Let's face it, there's a lot of ugly DIY poker tables out there. Back in the day, I can't tell you how many times some kid in high school work shop wants to show me the poker table they built and I sarcastically respond, "Oh, that's nice," when the truth is they could have bought a much nicer table for under $500, even $100. As a matter of fact, our last post reviewed some of the best poker tables for any budget. Today, we're going to be checking out some poker tables where you need more than money… you need to be a decent craftsman or solid DIY'er.
1. Custom Round Poker Table complete with LED's 
Here's an updated version of the table that adds a racetrack, and a taller and wider rail.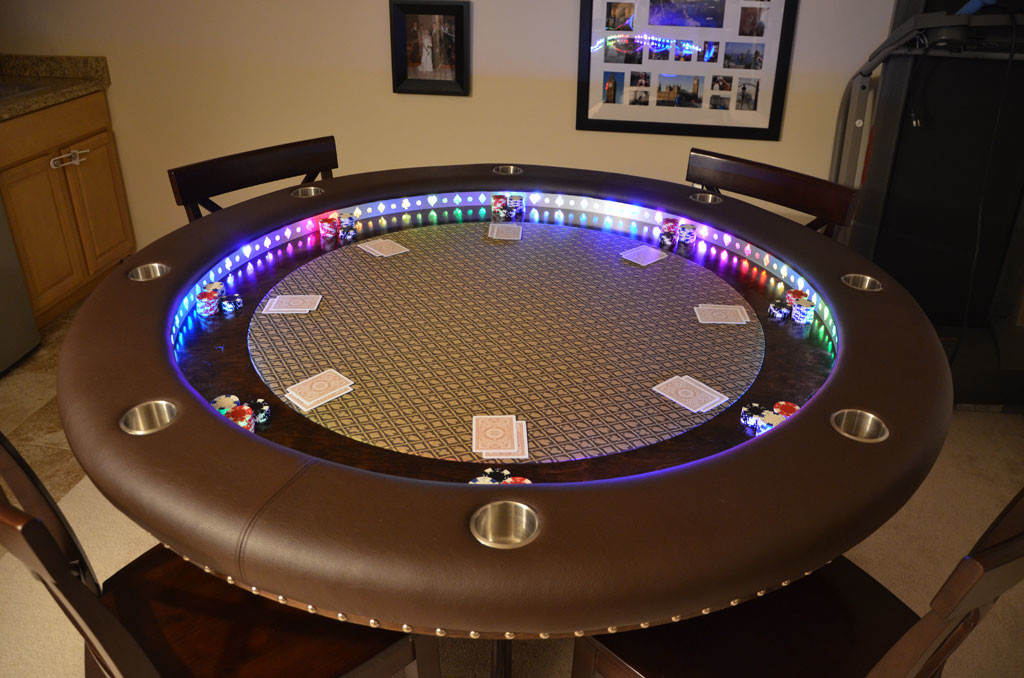 This gorgeous poker table was posted on Reddit, just click through the Imgur album above to look even closer to appreciate the amazing detail that went into this table. The Reddit thread has the complete construction plans, as well as a video showing off the table and LED's. The builder would also build it for anyone in the DC area, but that was three years ago and the Craigslist link they posted is now expired. But if you're interested in this exact table, it may be worth PM'ing the guy on Reddit. They didn't list a price, but did mention on Reddit that it took 3.5 months to build the original. They did also mention they could reduce time on subsequent builds, keep in mind that you could get similar poker tables like this (and could double as a dining and game table) for around $1000 (see our last post for a review of various poker tables).
2. DIY Raised Rail Lighted Poker Table
This is another work of beauty, and what makes it more impressive is that this particular person had no prior experience with woodworking. The above album includes 60 images from start to finish.
3. Custom Poker Table Topper DIY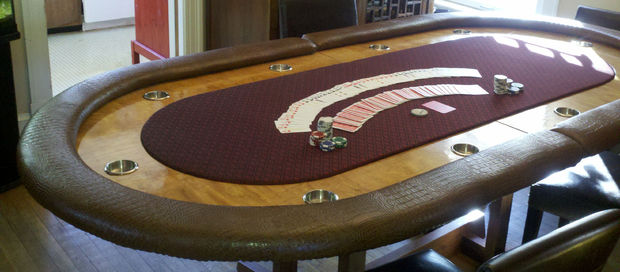 This one is interesting because it's built by a person who doesn't have much of a living space, so he wanted to built a poker table that could be placed atop a normal dining table. If you're hardcore like I am, I'd still opt of the dining table/poker table combo but for anyone who wants to save a little more this is definitely a viable option. Checkout the full Instructables DIY here.
4. The Poker / Dining Table Combo DIY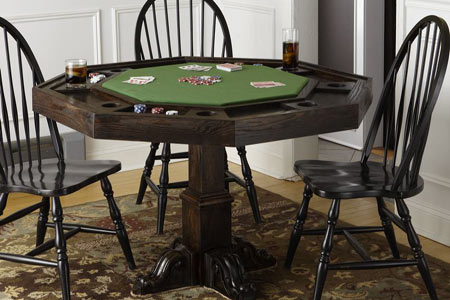 This is something similar to what I have (though I bought mine), and it's something I'm a big fan of. The poker/dining table combo is ideal because you don't have to have a dedicated game room, or have to store a large poker table in your garage, storage room, etc. My my table, you take the wood top, flip it, and it becomes a poker table. For the table above, it looks like you just have to remove it. The guys over at This Old House has the full tutorial online, which estimates the project at 10 hours and $475… not bad for a combo table.
Notable Mentions:
5. The $4000o poker table – This piece of work was commissioned by the CEO of online poker company, PKR. It surely is a thing of beauty, but is it worth the price of a BMW? You decide.
6. This is another nice poker table, but little images, and the ones that are available aren't a very good quality. Still though, nice table with a creative pedestal.
7. No tutorial, but I thought I'd give it a mention as I am primarily a heads up player… the heads up poker table! Looks pretty simple to build, even if you don't have woodworking experience.