This week we're featuring my latest home office, featuring three monitors! Check out my previous set-up here, also check out our article for more information on setting up multiple multiple monitors. Dual monitors are simple with most video cards today, 3+ gets a little tricky so be sure to check out that article if you're thinking about a similar set-up.
This system features:
Intel Core2Quad 9550 Processor w/ 128GB SSD HD and 8GB RAM (Bought the desktop on Craigslist for a mere $260! I did however upgrade the HD. SSD prices are starting to drop and you can find them for about $1/GB.
Video Card – Sapphire Radeon HD5750 – I did the research and this if you're strictly a poker player, and not a hardcore "gamer", this pick is the definite value bet. It can support up to three monitors.
Primary (Center) Monitor –  ASUS 25.5″ LCD Monitor – For the primary monitor I wanted a minimum resolution of 1920 x 1200, you can tile up to 12 tables. I also wanted the same brand as my "side" monitors.
Secondary (Left & Right) Monitors – ASUS 21.5″ LCD Monitor – For the side monitors I wanted monitors that rotated vertically. Other than looking cool, it's easier to browse forums, Facebook, etc. I wanted at least a 1080 resolution, which as you can see from the pictures I can tile 10 tables with little overlap. I spent a ton of time searching Fry's, Best Buy, and other electronic stores to find monitors that rotate vertically, only to find out that nobody carry's them. They aren't common and if you can find one under $200, you're getting a great deal. If you want to spend a little more, check out Dell IPS monitors, all of them rotate AFAIK and they have great viewing angles.
Desk – I bought a glass desk at Office Depot on sale for a mere $90 after coupon. If you're looking for one, keep in mind that Office Depot accepts competitor coupons and a simple Google search for a printable coupon can save you money.
Keyboard and Mouse -Microsoft BlueTrack Keyboard & Mouse Combo – The Logitech "Anywhere" Mouses and Microsoft "BlueTrack" Mouses rock. The ladder is cheaper and it works on GLASS. No other mouse can say that. A MUST for laptop players.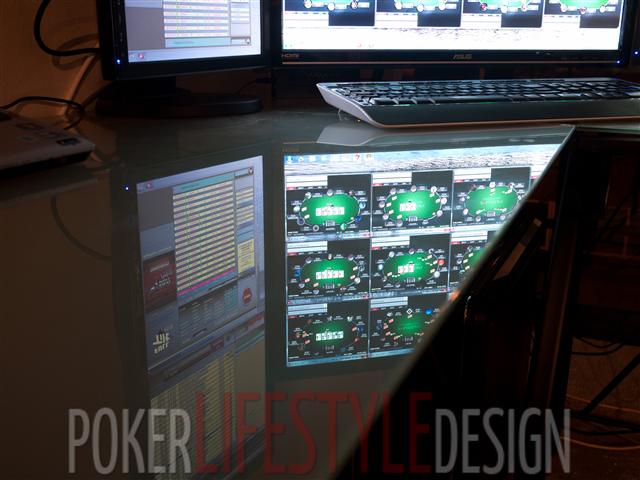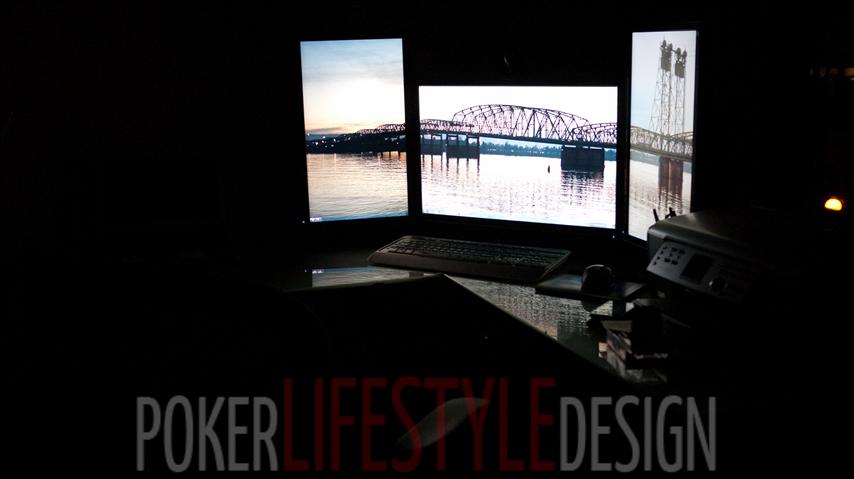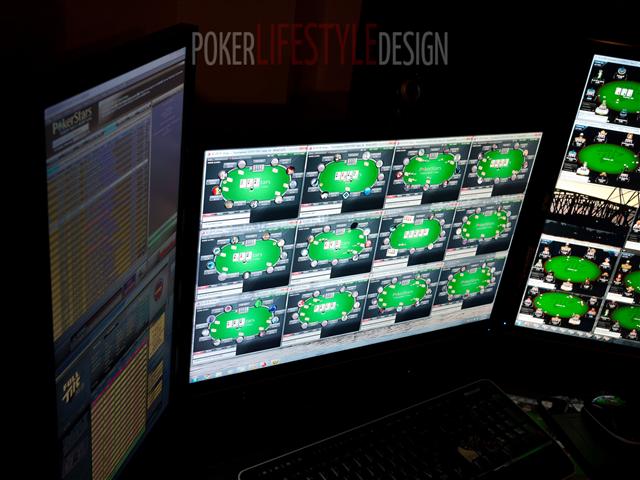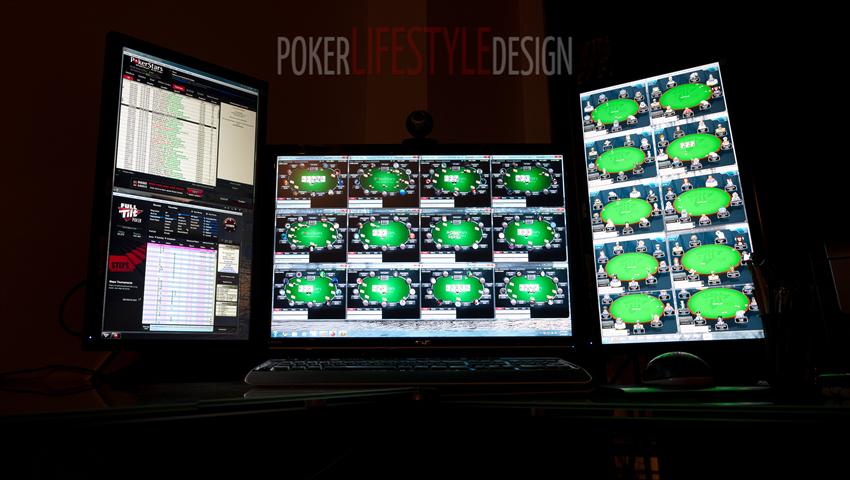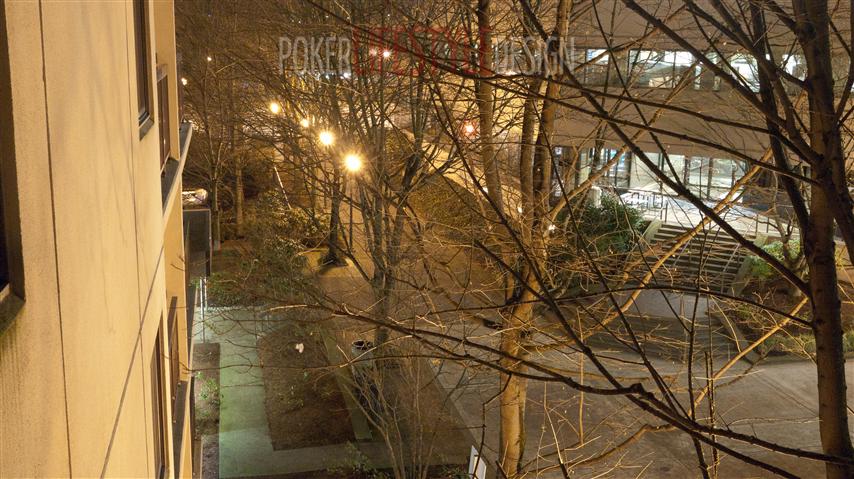 Above: View from my unit