5. Belkin n52te Tournament Edition SpeedPad
– Best gamepad
Quirky and different, but a ton of poker players swear by it. I'll let RockardGB from 2p2 give you the pitch, "All the keys can be set for any function using Tableninja. It feels awkward at first but i cannot imagine using anything else now. Everything is at my fingertips. I still use a mouse for web browsing, etc. on another screen but i just sit back and relax with the Belkin on my knee. It's set up to be used with your left hand and a mouse in your right hand for hardcore gamers but it is perfect for poker. (I'm right handed and have no problems)." With the abundance of tablets nowadays – the Belkin N52 could be a perfect fit.
4. Evoluent VerticalMouse 4 – Best pick for those experiencing carpal tunnel
The Evoluent VerticalMouse comes in fourth for its ergonomic design.  If you have basic anatomy knowledge you know that to have your palms face down, your radius has to turn over your ulna.  This for prolonged hours can lead to carpal tunnel problems.  This mouse is set out to help the fight against carpal tunnel.  As online poker players we spend multiple hours on our computers.  Carpal Tunnel is formed from repetitive motion over a long period of time.  Most people hear about it in older generations who did not grow up on a mouse and keyboard like most of us.  But the painful nature of carpal tunnel could really hurt someone professional career as a player.  So if you are looking to lighten the load on the forearm muscles pick up this mouse.  The Evoluent 3 is the wireless model for easier mobility.
Founder of DeucesCracked, Joe Tall says, "Seriously, I had one for 2 years now, takes 1 week to get used to, and have had ZERO carpal tunnel issues/numbness since."
3. Razer Imperator
– For the poker players and computer gamers
The Razer Imperator comes in at number three boasting its high performance.  For most of us we also game and do other things on a computer.  The Razer line of mice delivers the highest performance mice specifically for gaming.  Now pinpoint accuracy is not required but as soon as you feel this mouse there is no going back.  Such a smooth motion and with the Razer brand you know it is made to last.  Hobokes says "A Razer Imperator. Only way to go." This mouse will go the distance with you, and if you like you can dominate the online video gaming community too.  This mouse does use a cord, but with a mouse of this power you need the cord. The price is just at $80 dollars for this mouse perfect for playing poker and gaming.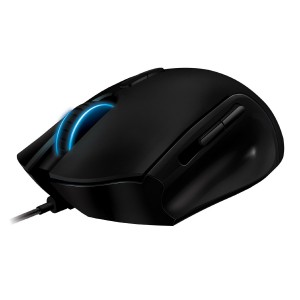 2. Logitech Wireless Gaming Mouse G700
– Best pick for TableNinja users
1 and 2 is a toss up. The caveat for the G700 is that, it has programmable "G" buttons that can complete complex macros or keystrokes with a single click. Combine this with TableNinja, and you and bet/check/fold/raise etc. with a single mouse press. But my keyboard has the same feature, so our pick for the best poker mouse is…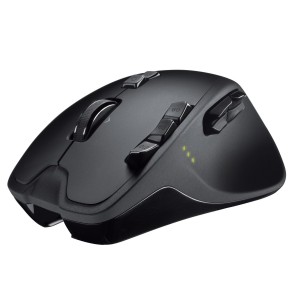 1.  Logitech Wireless Performance Mouse MX
– Best overall
The Logitech MX is the only mouse for an online grinder.  It is the most comfortable mouse I have personally ever put in my hand.  It has a mouse wheel with a ball bearing when you want to jam over the top.  It has a locking feature on the mouse wheel for precision work with the mouse wheel.  The mouse has a quick DPI accelerator or decelerator.  It comes with a mini usb charger that even charges my phone.  The superior comfort has saved my wrist a lot of stress and helps me dominate the competition.  This mouse can work on ANY surface; even a glass table top.  Thus, it's the perfect mouse for poker players on-the-go. This mouse has the best feel and top of line performance.  Any of the Logitech MX line dominates; this one is just one of the more unique versions.  This mouse probably receives more praise than any other mouse on every poker forum.  This mouse runs around $80 dollars but it is worth every penny. The Performance MX is the latest version, if you like dual scroll wheels, check out the predecessor, the Logitech MX Revolution
.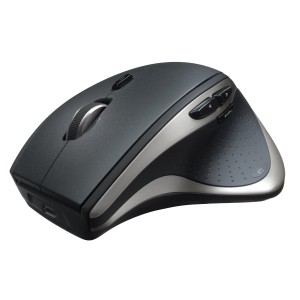 Who got snubbed? Let us know!