We'll be doing a series of "Ultimate Home Offices" aka Grind Stations, starting with my very own!
Key Features:
Sony Vaio 13″ S-Series Laptop connected via HDMI to a 42″ Sony 1080p LCD TV.
Beautiful black tempered glass desk I picked up on clearance at Office Depot.
Leather chair with built-in shiatsu massage (not pictured)


A perfect set-up for grinding a few tables whilst having Skype/HM/PT3/Lobbies on the 13″ screen. Finished grinding? Switch the input and start watching TV!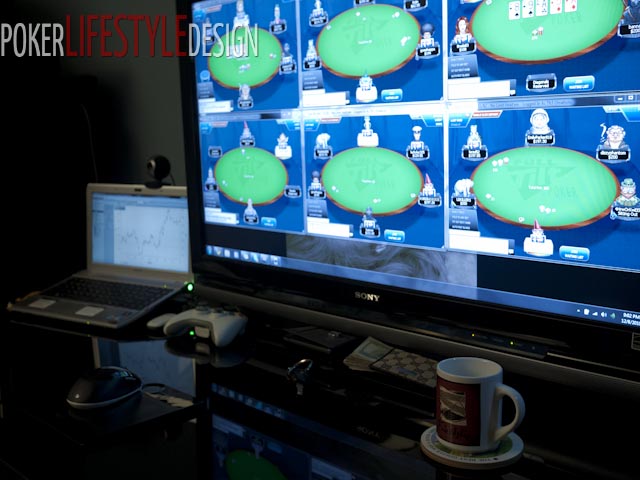 I <3 the relaxing 72 Gallon bow front aquarium in the background.